Muesli slice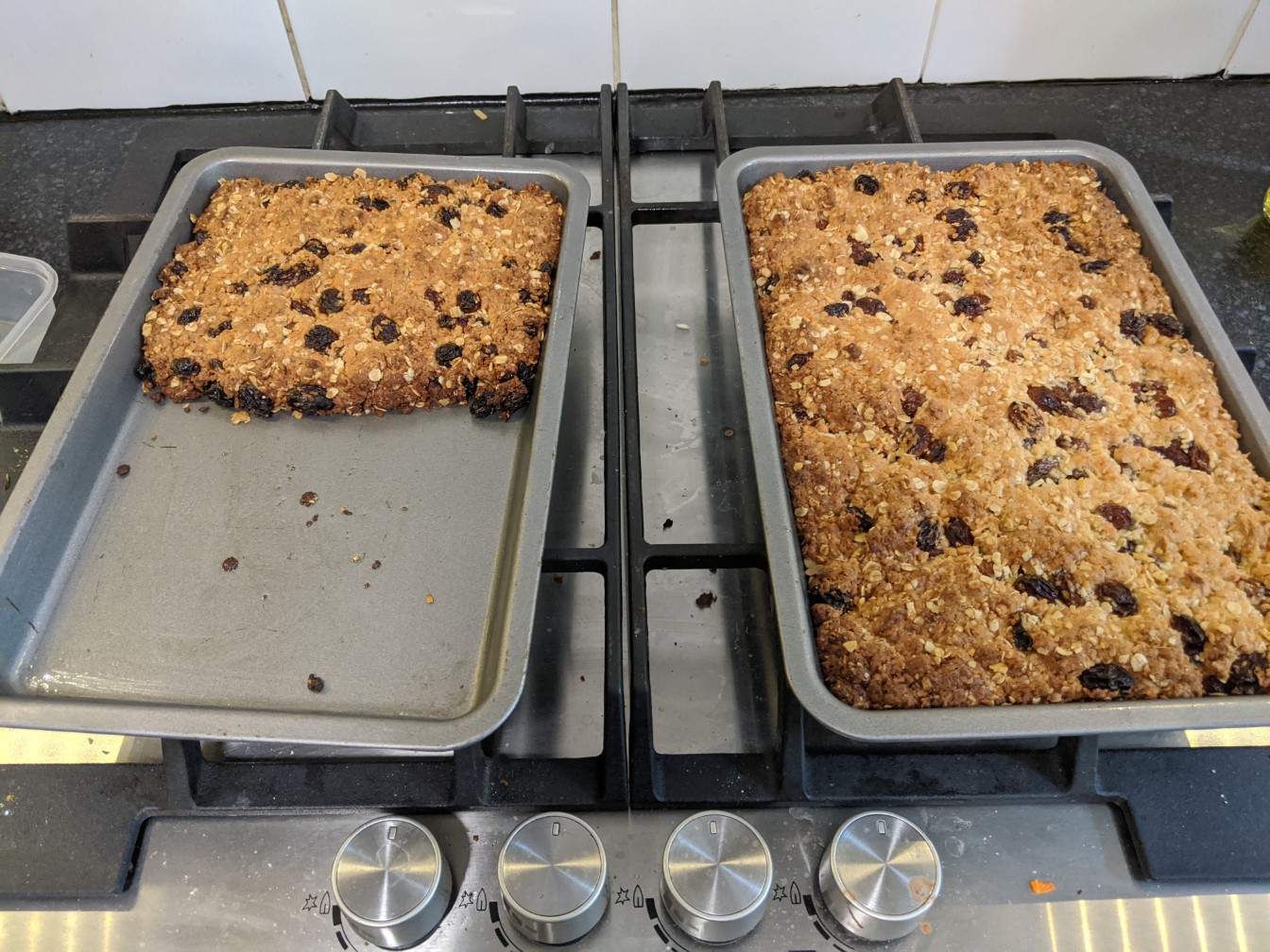 By Janet Walbran
This quick and easy slice keeps well and makes for a tasty snack.
Prep Time: 15 minutes
Cook time: 30 minutes
Yield: 20 pieces
Tags: slice, sultanas, oats
Cuisine: NZ
Ingredients:
125 g butter
2 tbsp golden syrup
1 cup self-raising flour
1 cup granulated white sugar
1 cup desiccated coconut
1 cup rolled oats
1/2 cup bran flakes
1 egg
1 cup sultanas
Instructions:
Melt butter and golden syrup.
Add other ingredients and mix well.
Press into a greased tray using the back of a fork and bake at 180°C for 20–30 minutes.
Leave to cool, then cut into squares. Store in an airtight container.