Double chocolate muffins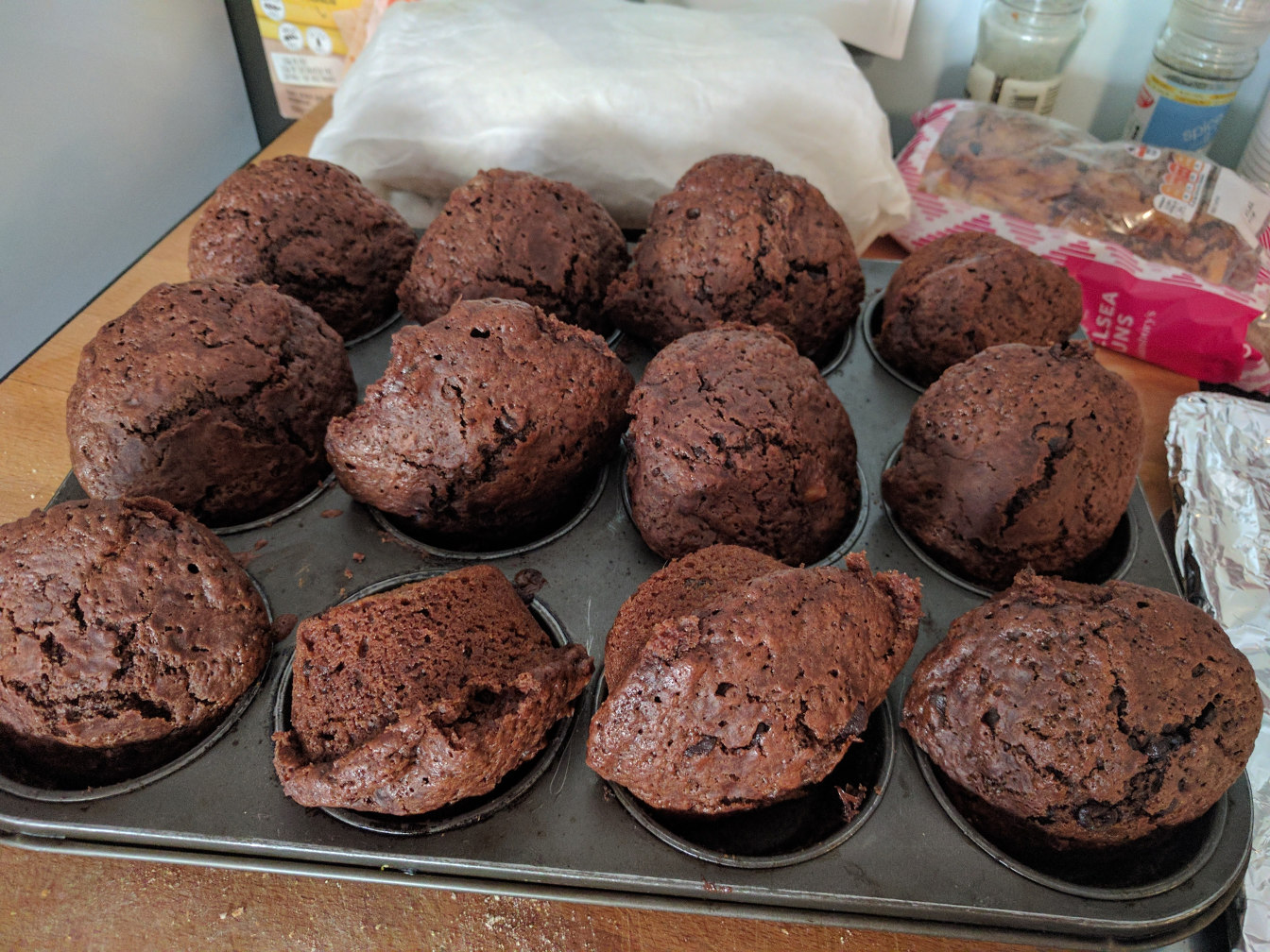 By Andrew Walbran
Chocolate is always a popular option, and these muffins have plenty of it. Some fruit yoghurt gives a lovely moist texture and fruity hint to the flavour.
Prep Time: 15 minutes
Cook time: 15–20 minutes
Yield: 12 muffins
Tags: muffins, chocolate, yoghurt
Cuisine: NZ
Ingredients:
Dry ingredients
2 cups plain white flour
1 tsp baking soda
1/4 cup cocoa powder
1 cup granulated white sugar
1/2 cup chocolate chips
Wet ingredients
100 g butter
1/2 cup milk
1 cup yoghurt
1 egg
1/2 tsp vanilla essence
Instructions:
Grease muffin pan, and preheat oven.
Sift together flour, baking soda and cocoa powder and mix with the other dry ingredients in a large mixing bowl.
Melt butter in a small bowl or jug, and mix well with the rest of the wet ingredients. I recommend using strawberry or apricot yoghurt as it goes well with the chocolate.
Add wet ingredients to dry and fold together until all flour is just damp, taking care not to over-mix.
Spoon into greased muffin tins, and bake for 10–12 minutes at 200°C in a convection oven, or 15–20 minutes in a conventional oven, until centres spring back when gently pressed.
Leave in pans for a few minutes, then remove and leave to cool on a wire rack.